Sandwiches don't need to be savoury! Here I'll show you the most delicious sandwiches that'll make your sweet tooth tingle.
I know a sweet sandwich might seem a little odd, but they can be just as delicious as their savoury counterparts. Some great for breakfast/brunch, some great for dessert and others great for when the sweet tooth craving hits! Follow me…
---
1. Cookie Ice Cream Sandwiches
Possibly the king of sweet sandwiches, the mighty cookie ice cream sandwich. Even better when you make your own cookies and ice cream!
---
2. Raspberry White Chocolate Sandwich
White chocolate chips, fresh raspberry and marshmallows, wedged between bread toasted in coconut oil. This sweet sarnie really is a sweet explosion of flavours!
---
3. Nutella Peanut Butter Sandwiches
Nutella and peanut butter is one of the most glorious combinations in the world. These sandwiches are perfect stuffed with fresh fruit too!
---
4. Cheesecake Sandwiches
The same flavour and texture as a classic cheesecake, made neatly into mini sandwiches!
---
5. The Elvis Sandwich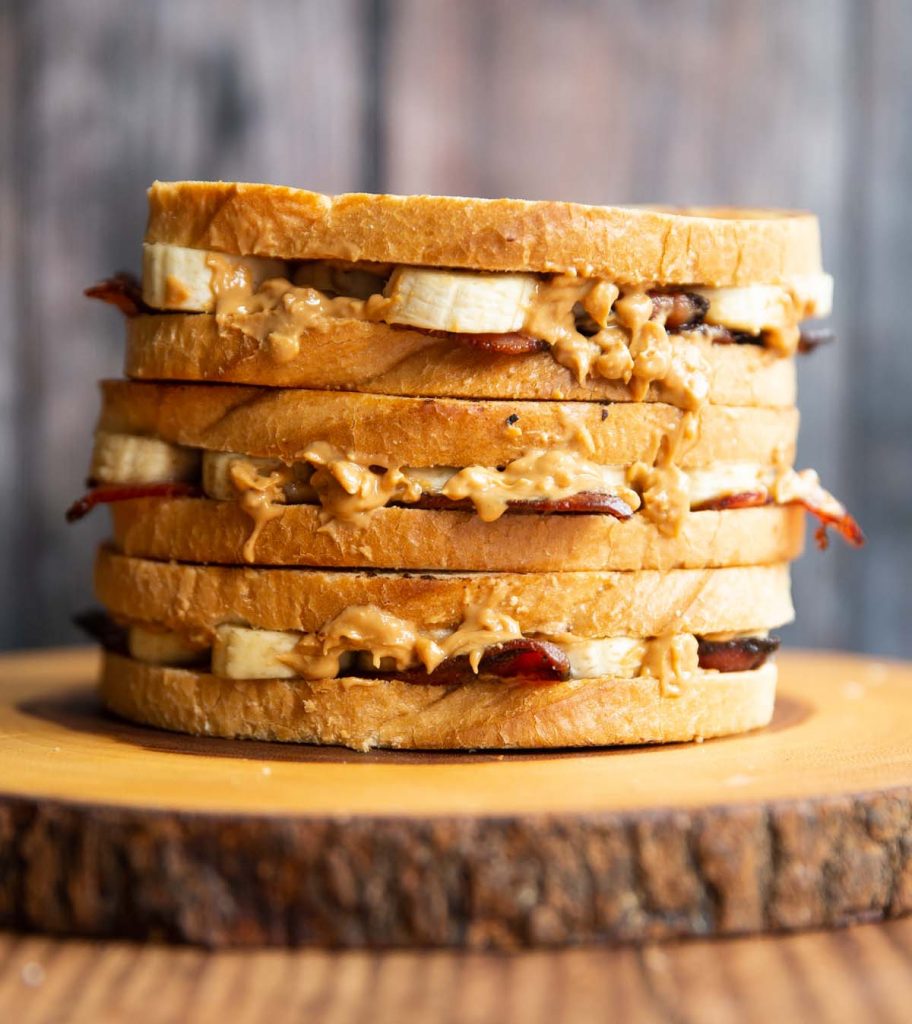 A toasted banana and peanut butter sandwich – Can't beat it! (Bacon optional for a salty sweet combo).
---
6. Nutella Grilled Cheese
I know I know, but don't knock it until you've tried it!!
---
7. Chocolate & Cherry French Toast Sandwiches
The only thing better than French toast is this irresistible French toast sandwich!
---
And there we have it! A nice change from a classic savoury sandwich, I hope you enjoyed these sweet sandwiches. If you loved this Roundup be sure to Pin it for later! Made any of the recipes? Let me know how you got on in the comments 🙂