Ready to up your grilled cheese game? These grilled cheese sandwiches are a little fancy and a whole lot delicious!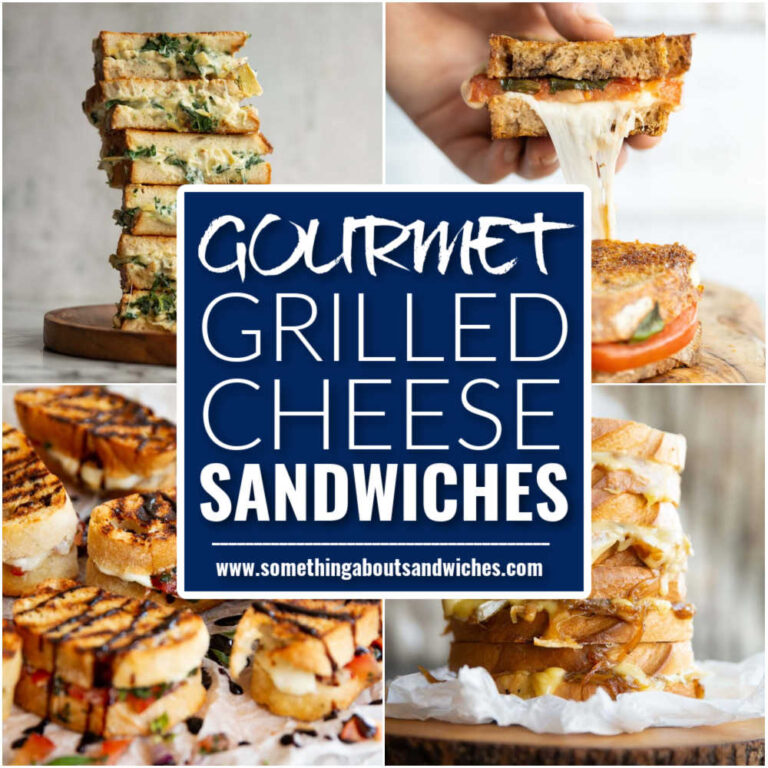 From the bloke who brings you grilled cheese sandwiches such as Sloppy Joe Grilled Cheese and Cheeseburger Grilled Cheese, do I really have the audacity to call anything gourmet? 😂. Well, today I'm gathering some grilled cheese sandwiches that are on the fancier side of life. A little gourmet if you will. If you're looking for easy and delicious ways to spruce up a grilled cheese, you've come to the right place. Follow me…
---
1. Blue Cheese, Fig & Prosciutto Grilled Cheese
Crispy prosciutto, gorgonzola, gruyere and fig jam. This sandwich is such a treat!
---
2. Brie & Caramelized Onion Grilled Cheese
Gooey brie, sweet & sticky onions and a little fresh thyme. Simple yet truly delicious!
---
3. The Ultimate Apple Grilled Cheese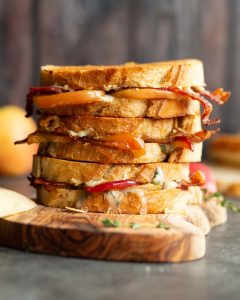 Maple caramelized apple, cheddar, blue cheese and crispy bacon. This sandwich is the perfect balance of sweet and salty!
---
4. Bruschetta Grilled Cheese
The only thing better than bruschetta is mini bruschetta grilled cheese sandwiches with balsamic glaze!
---
5. Spinach Artichoke Grilled Cheese
One of the best dips in the world, turned into a grilled cheese!
---
6. Guacamole Grilled Cheese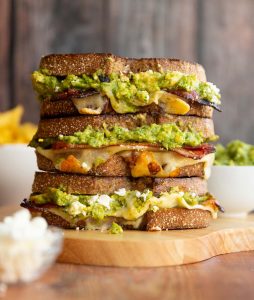 Traditional guac, crispy bacon and 2 types of cheese. Yes, guacamole really does make the best sandwich filling 😋
---
7. Caprese Grilled Cheese
A classic Italian salad, turned grilled cheese. This sandwich is simply delicious!
---
8. Boursin Grilled Cheese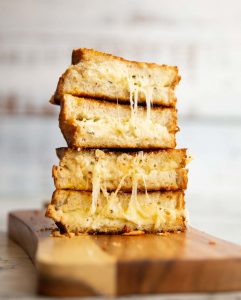 Boursin is one of the best cheeses in the world and makes THE perfect addition to a grilled cheese.
---
9. Maple Bacon Grilled Cheese
Because the only thing better than a bacon sandwich is a maple bacon grilled cheese.
---
10. Roasted Garlic Grilled Cheese
Sweet and nutty roasted garlic and 3 different kinds of cheese. This sandwich is pure gold!
---
11. Four Cheese Grilled Cheese
Inspired by the classic Italian 4 cheese sauce. Because why have one cheese when you can have four!
---
And there we have it! A collection of the most beautiful Gourmet Grilled Cheese Sandwiches. If you loved this Roundup be sure to Pin it for later! Made any of the recipes? Let me know how you got on in the comments 🙂